Towmaster is Minnesota's Palfinger PAL Pro Products Dealer
Towmaster is pleased and excited about being affiliated with Omaha Standard Palfinger, of Council Bluffs, Iowa, as the premier dealer of their new PAL Pro line of mechanic's bodies, service cranes and air compressors.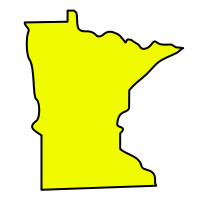 Palfinger is a World renowned company specializing in lifting systems, service bodies, compressors, and more. Our partnership allows us to bring Palfinger's quality PAL Pro products to you.
Here are some key points about PAL Pro:
PCB bodies are built of all two-sided galvannealed steel.
Two-panel compartment doors have internal "C" stiffeners. Stiffeners are installed, and door panels are joined with high-strength automotive adhesive. There are no spot-weld burns to the zinc coating to provide a starting point for corrosion.
Folding T compression door latches, with internal ring plate installation. Three-point closure with 3/8" rods. Key and padlock securement..
Stainless steel hinges with concealed leaves and full length stainless steel rod type 7/16" diameter pins. E-coated prior to door installation.
Automotive type neoprene door seals.
Crane compartment with reinforced ¾" or 1" top and ¼" side plates. Standard air hose reel mounting shelf and access.
Work bench tailshelf with 5/16" smooth steel top-plate. Full width through compartment with integral 2" hitch receiver tube.
Standard power down stabilizers with optional manual or power extend configurations.
Entire body structure is cleaned, pretreated and then is submerged E-coated to provide coverage of all surfaces.
Entire body and subframe underside is undercoated.
Crane boom sections are self centering one-piece hexagonal design to prevent sway in extended configurations.
Planetary drive winches with industry exclusive integrated two-block damage prevention feature. Winch speed of 60 ft/min.
Rotation system features 400 degree slewing angle.
True multi-function (8) wireless radio remote control, with infinitely variable function controls and integrated emergency stop button. PAL Pro design (no second party vendor to deal with).
Easy to use manual valve backup emergency control system.
Operator oriented design focus, i.e. boom tip hook.
Allow us to give you a demonstration and we'll show you a quality service truck you'll be proud to own.