Confident Products Are Towmaster's Heritage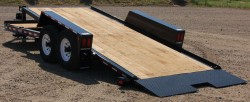 Towmaster didn't always build truck bodies, but we always built confidence. The trailers we manufactured back in the 1970's helped build our reputation. Customers soon realized that when they bought a Towmaster trailer, they were hauling their equipment longer, safer, and more stylish than with their previous trailers. This instilled confidence in buying a Towmaster trailer.
When Towmaster decided to broaden its product lines into building truck bodies, that same attitude in building confident products flowed directly into the truck division.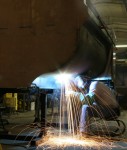 Towmaster produced truck bodies along with our truck equipment installations surpass most all customer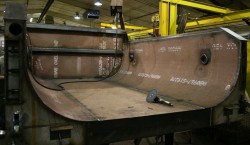 expectations. The design, integrity, and quality of a Towmaster Edge truck body will impress you, but that's only half the story. Our experienced technicians and deep relationships with the best OEMs and suppliers in the industry, guarantee that you will get only the top-notch equipment for your municipality or business. This all equates to better value for every dollar you invest into your truck from Towmaster.
Towmaster, Inc. has always had a reputation for high quality heavy-duty industrial equipment trailers in that respective market, and constantly looks for ways to diversify its product offerings, and grow the business into other related markets.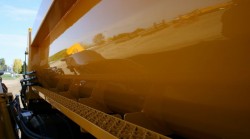 In 2008 Towmaster diversified into truck body and truck equipment manufacturing, along with offering turn-key truck equipment installation, refurbishing, and repair services. Towmaster invested into a team of management, sales, and service technicians who are well known in the municipal & commercial truck equipment businesses. With the experience of the existing fabrication department, the staff of skilled welders, & seasoned installers, Towmaster's truck equipment team has excelled in this expansion and has quickly gained the trust of the Minnesota municipality market.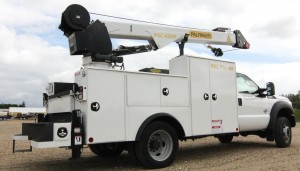 Diversification continues to be the focus of this rapidly growing division. In 2012, Towmaster became the Exclusive Upper Midwest distributor of Palfinger's professional series mobile/mechanic's service truck products & cranes (PalPro), adding it to the already successful Omaha Std-Palfinger line of service bodies. Later that year additional distributorship opportunities were seized by Towmaster with Valley Blades Ltd (cutting edges & wear parts), as well as K M International to represent their line of Asphalt Maintenance, Re-Cycling, and Crack Preparation Equipment in Minnesota. All of these products complement the truck equipment offerings here at Towmaster.
Towmaster continues to secure the highest quality parts, the best raw materials, the best skills & knowledge to supplement and support all of the products that are represented. We would be honored to help you solve your equipment needs.
Towmaster built its brand on manufacturing quality products with high dependability and low warranty. Our customers are brand loyal because their Towmaster equipment has lasted over the long haul. Towmaster backs up their products with service unsurpassed by any other manufacturer in our field of expertise. When you own a Towmaster product, you become our customer for life. We want you to be confident in your decision for choosing Towmaster. This is the reason we say the our "Craftsmanship, Service, and Expertise means Value for you!"